What is Llama Pickin'?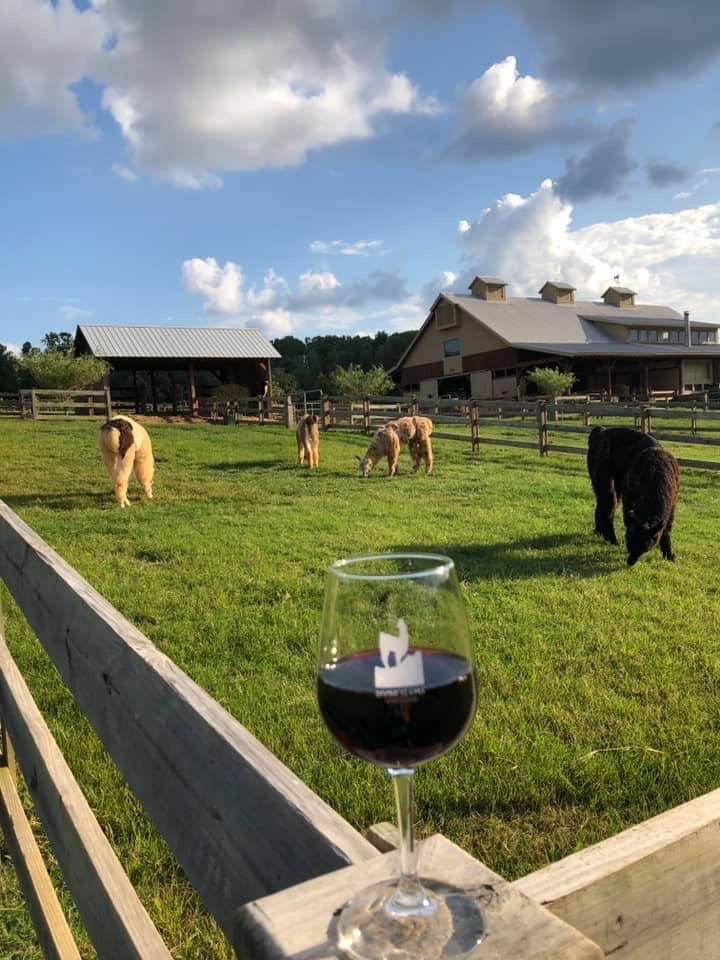 Welcome to the home of Llama Pickin' 2023 which is the brainchild of Michael West & Jerry Ayers. Michael & Patricia West own Four Ladies & Me Farm in North Carolina and Jerry & Carolyn Ayers own Walnut Ridge Llamas in Tennessee. The two couples have been llama friends for 20 years and co-own some herdsires together.
Llama Pickin' 2023 is a farm "llama auction" that combines a destination event with the sale of thirty-four quality llamas from the herds of Four Ladies & Me Farm and Walnut Ridge Llamas. With the popularity of llamas being at an all-time high, the sale promises to be a premier event to attend for llama breeders, enthusiasts, and prospective new llama owners from across the nation.
The event is co-hosted by Divine Llama Vineyards and Four Ladies & Me Farm in the beautiful rolling hills of East Bend, North Carolina. The wine tasting facility, vineyards, and farm housing over 100 llama will be open for self-guided tours.
The event will be held May 19-21, 2023 with the sale starting at 1:30 pm EST on May 20th. See the Event Schedule for details and activities each of the three days. Order your Limited-Edition catalog with the llamas for sale and information. Catalogs will be mailed in February 2023.
Please peruse the website to find out more information about the event. Stay informed by signing up for event updates via email. We hope you can attend in person, but if not, you can participate in the online bidding platform managed by Justin Timm Auctions.